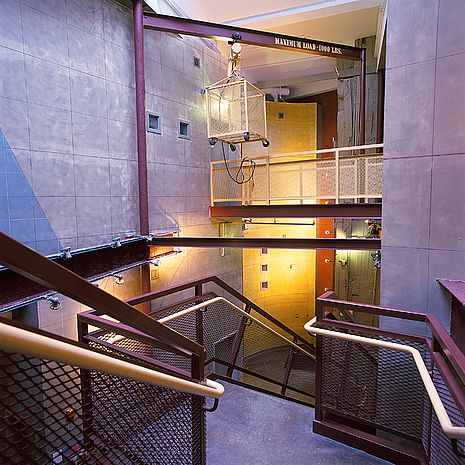 KSV Public Atrium
This 30 foot high by 60 foot long public atrium was defined by angled and curved walls whose surfaces were covered by drawn lines and a special painting process. The drawings, in effect, create the three dimensional character of this space. Using the tools of the construction trade (lumber crayons, chalk lines, carpenters pencils) and very transparent paint applied directly over raw sheetrock, the wall artwork refers to the carpenter's "drawings" and construction methods that are used to enlarge the architect's original drawings to full scale. This project represents the complete integration of art and architecture by John Anderson Studio.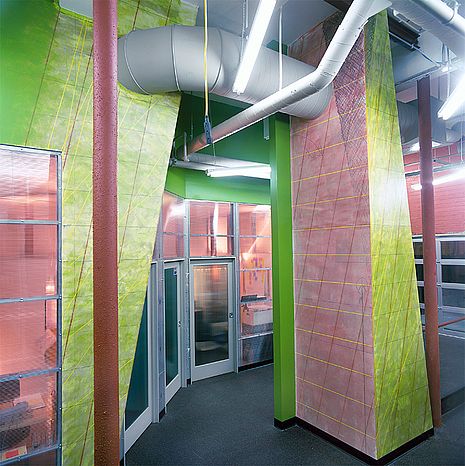 KSV Incite Office Area
These murals intensify the diagonal lines and interplay of wall "fragments" and imbue the environment with an energy which serves and inspires the creative activity programmed for this space.